These books will help you learn about archetypes and how you can apply your archetypal stories to personal development, self-understanding, coaching, counseling, personal branding, spirituality, and much more.
A Clinician's Guide to Foundational Story Psychotherapy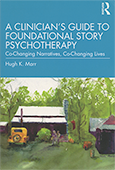 This innovative book draws together a range of theories and models to examine the use of narrative psychotherapy in clinical practice and in our everyday lives. Illustrated with case examples and biographical vignettes, this work outlines the importance of foundational and life stories and delineates new techniques for co-assessing and changing our stories. .
ITEM DETAIL >>
A Princess and Her Garden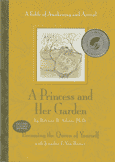 Winner of two Silver Nautilus Book Awards for 2012, A Princess and Her Garden is a fable that reflects the stories of many women—and some men—who learn to put other people's needs before their own, until one day they come to realize they feel lost or unhappy because they have forgotten, or perhaps never learned, how to care for themselves. .
ITEM DETAIL >>
Applied Jungian Psychology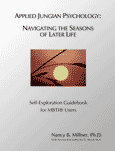 Applied Jungian Psychology explores the middle to post-middle years of the human life cycle. This thoughtful and practical booklet is designed to be used in multiple settings: in a workshop led by a certified facilitator, in a self-directed group, or by an individual working alone. A professional facilitator can enhance the methods described by Dr. .
ITEM DETAIL >>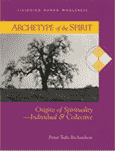 Archetype of the Spirit documents a presence in our lives very near to us and of remotely ancient tradition. Employing the images and motifs found universally in local traditions around the world, Peter Tufts Richardson's book correlates these with psychological type, the MBTI® instrument, Jung's compass, and the Four Spiritualities of our humanity. .
ITEM DETAIL >>
Archetypes for Spiritual Direction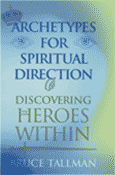 Marriage coach and spiritual director Dr. Bruce Tallman explores the archetypal roots and applications of archetypes in spirituality. With roots in the archetypal work of Carl Jung, Joseph Campbell, Carol Pearson, and others, Tallman focuses on accessing and using four heroic archetypes (Sovereign, Warrior, Seer, Lover), as well as their anti-heroic counterparts, to guide our self-understanding, spiritual growth, and sense of purpose. .
ITEM DETAIL >>
Awakening the Heroes Within

In this original work, based on 20 years of research, Carol Pearson shows that the heroic quest is available to every person. We all have access to the common archetypes that enhance personal development. Part I introduces the heroic quest as a journey of consciousness and traces the way archetypes aid in constructing and balancing the psyche as they help a person form the Ego, connect with the Soul, develop a sense of true self, and finally express that self in the world. .
ITEM DETAIL >>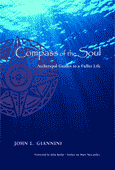 In this groundbreaking work, author John Giannini offers an in-depth and often philosophical and autobiographical exploration of psychological type that seeks to reconcile type and archetype in Jung's original and subsequent works. Developing the larger implications of the functional couplings is one of Giannini's main objectives in Compass of the Soul. .
ITEM DETAIL >>
Conscience and Jung's Moral Vision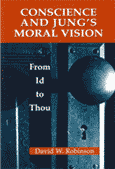 Though Carl Jung carefully distinguished his work as an empirical psychology and not an ethical philosophy, David Robinson seeks and finds the often neglected moral values that underlie Jung's depth psychology. Robinson's book breaks new ground to embrace and clarify "the centrality of conscience in Jungian work" as the Swiss psychologist "revived an all-but-forgotten method of moral discernment and established an unsuspected ground for the ethical. .
ITEM DETAIL >>

Discover your own hero's journey and how to encourage others on their paths to self-understanding. In Depth Coaching, author Pat Adson explores the skills and attitudes needed to assist people in developing their full potential. As a detailed guide for therapists, life coaches and any one interested in helping others on the journey, this book provides the tools for an intense study of personal developmental issues. .
ITEM DETAIL >>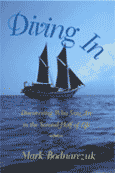 A tale about the challenges of midlife and the lessons it holds for all of us. Scuba diving off the coast of Bali forms the backdrop and metaphorical basis for this fascinating exploration of the depths of the psyche. With a unique blend of post-Jungian psychology and the Enneagram, Diving In offers manageable formulas for creating healthy growth-oriented relationships, enhancing creativity and effectiveness, and surmounting even the most robust personal problems. .
ITEM DETAIL >>
Father, Son and Healing Ghosts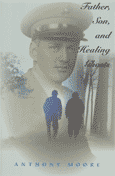 "My Father was killed the first night the Marines landed on Saipan. I was two months old. He was twenty-three. This is the story of my search for him and, finally, for myself."Father, Son, and Healing Ghosts is a story of soul work, of finding one's self, and of healing lifelong wounds. Employing the rich Jungian symbolism from the movie "Field of Dreams," as well as his own experiences with Jung's philosophy, Anthony T. .
ITEM DETAIL >>
Jung's Typology in Perspective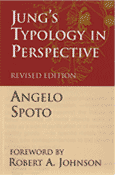 An essential Jungian publication, affording its readers a more accessible, less intimidating approach to typology relative to Jung's larger model of human psychology. For the Jungian disciple, Spoto provides a rich and compelling insight into Jung, man and mind. For the reader interested in the application of typology, professional or personal, the author offers a captivating introduction to Jung as well as an analysis of type inventories, particularly on the MBTI® instrument and the Singer Loomis Inventory of Personality, showing type inventories as invaluable and gratifying alternatives or complements to myth, story, and dream analysis. .
ITEM DETAIL >>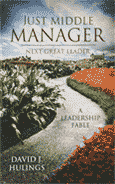 Author David Hulings has spent the last twenty years as a motivational performance coach, and his book tells a story every leader should read, bringing to life the archetypes of Carl Jung into the real world of leadership style. Just Middle Manager is traveling to the Celestial City of Influence to be renamed Next Great Leader. .
ITEM DETAIL >>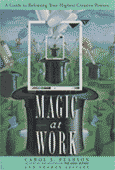 Could your company use a little magic? Let these authors share their knowledge and investigation of how to tap creative energies and talents in the workplace. By exploring the lore and habits of great magicians, Pearson and Seivert explain, "true magic is not a means of control or manipulation or evil sorcery. .
ITEM DETAIL >>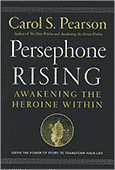 Celebrated scholar of archetypes and depth psychology Carol Pearson's modern classic The Hero Within has helped hundreds of thousands of people enrich their lives by revealing how to tap the power of the archetypes that exist within each of us. But our era of professional and familial pressures, constant connection, and renewed debate on "having it all" presents new and unprecedented challenges to contemporary women. .
ITEM DETAIL >>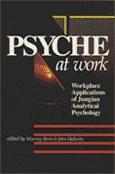 The organization we work for has a psyche of its own, a collective personality and an organizational imagination, which goes to work on us, for better or worse. The essays in this volume bring together the work of analytical psychologists, organizational development consultants, and group relations theorists who reflect on the contemporary enigma presiding over organizations. .
ITEM DETAIL >>
The Archetypes and the Collective Unconscious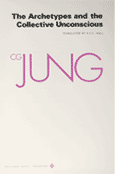 Extracted from Jung's Collected Works, this book presents the author's important thoughts and writings (Volume 9, Part I) on the collective unconscious and archetypes. An essential tool for supporting work with archetypes, especially for those who are using archetypes to explore their personal journeys, counseling clients, or for organizational development, and consulting. .
ITEM DETAIL >>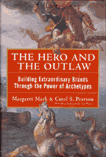 This landmark work, integrating marketing with the concepts of archetypes, challenges the way in which we understand brand names and helps us understand their impact on our lives. Through Carol Pearson's work with archetypes and Margaret Mark's marketing expertise, the book offers clearly structured systems that businesses and marketing professionals can follow and replicate. .
ITEM DETAIL >>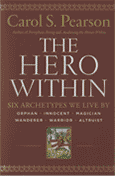 The author combines literature, anthropology, and psychology to discuss the six archetypes within each of us that are important to the hero's journey, the journey of individuation. The Innocent learns to trust; the Orphan, to mourn; the Wanderer, to find and name personal truth; the Warrior, to assert that truth in order to change the world; the Martyr, to love, to commit, to let go; and finally, the Magician, to recognize and receive the abundance of the universe. .
ITEM DETAIL >>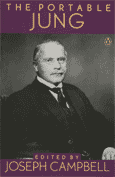 This masterful selection from the corpus of Carl Jung's writings is introduced and edited by Joseph Campbell, one of Jung's most famous American followers. It comprises Jung's pioneering studies of the structure of the psyche, as well as his inquiries into the psychology of spirituality and creativity, and the influential On Synchronicity, a paper whose implications extend from the I Ching to quantum physics. .
ITEM DETAIL >>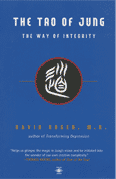 Drawing on Jung's letters, aphorisms, and other writings, David Rosen examines six crises in Jung's personal development and discovers many parallels between Jung's natural world of the psyche and that of Taoist philosophy. As an increasing number of people turn to Eastern philosophy as a means of handling the stresses of an increasingly confounding world, this illuminating introduction to both Taoism and Jungian thought provides a valuable spiritual resource for contemporary followers of the path. .
ITEM DETAIL >>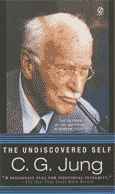 The Undiscovered Self outlines one of Jung's lifelong social and psychological concerns: the relationship between the individual and society. By encouraging us to explore our inner nature—the undiscovered self—we may be able to help insure the survival of civilization, according to Jung. .
ITEM DETAIL >>
What Stories Are You Living?

Renowned archetype expert Carol S. Pearson guides you through the journey of discovering and understanding the archetypes active in your life. These universal themes may be invisible to you now but through this book you will learn how they inspire the behaviors and relationships that drive your life story. .
ITEM DETAIL >>