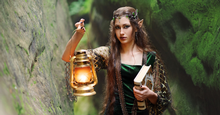 What Story Are You Playing?
May 18, 2023 by Logan Abbitt
---
When looking for a little enchantment in life what archetypal story do you like to play? In this second article, Logan Abbitt compares 6 more of the PMAI archetypes with some of the mythical characters played out in the high fantasy game World of Warcraft (WoW).