A Princess and Her Garden
A Fable of Awakening & Arrival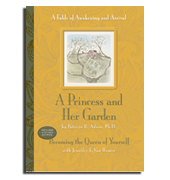 Free US Standard
Shipping!
Hardcover
135 pages
Single Item
Product: 60530
$19.95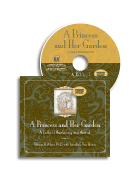 Free US Standard
Shipping!
2 Audio CD's
79 minutes
Single Item
Product: 60540
$16.95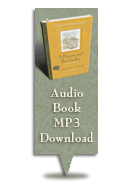 mp3 Download
79 minutes
Single Item
Product: MP60530
$12.95
Winner of two Silver Nautilus Book Awards for 2012, A Princess and Her Garden is a fable that reflects the stories of many women—and some men—who learn to put other people's needs before their own, until one day they come to realize they feel lost or unhappy because they have forgotten, or perhaps never learned, how to care for themselves.

The telling of this story is more about the awakening and arrival of you, the reader, than it is about the journey of the Princess. The authors have wisely used their years of counseling and coaching experience to create a guided journal (The Queen of Herself) that prompts you to reflect and answer thought provoking questions about your childhood, and what you learned about taking care of yourself and others. This unique journaling experience helps you cultivate a new life story in which you love both yourself and those closest to you. Beautiful color illustrations enhance this new edition—a beautiful allegory for reflecting on any stage in life. The included book club discussion questions are designed for meaningful conversation around changing lives.

The perfect gift for people in transition, from new parents to the just-divorced, Princess and Her Garden is also a welcome story for fresh graduates and newlyweds, and anyone (including yourself) who is learning how to take care of themselves and plant nourishing seeds. Available three different ways: a beautifully illustrated hardbound book, an audiobook on CD, and an audiobook MP3 download.


"In this beautifully illustrated book and journal, readers can discover the borders of their own personal gardens, thereby acquiring a usable vocabulary of growth and responsibility."
—Carol S. Pearson, Ph.D., author of The Hero Within, What Story are You Living?, and co-author of the Pearson-Marr Archetype Indicator

®

assessment
"Informed and informative, thoughtful and thought-provoking, A Princess And Her Garden is especially recommended for women who find themselves facing multiple demands for time and attention from children, spouses, parents, employers, friends, neighbors, and telemarketers!"
—Midwest Book Review
---
2011 CAPT
ISBN 9780935652932